Powerful business tools for growing inspection companies.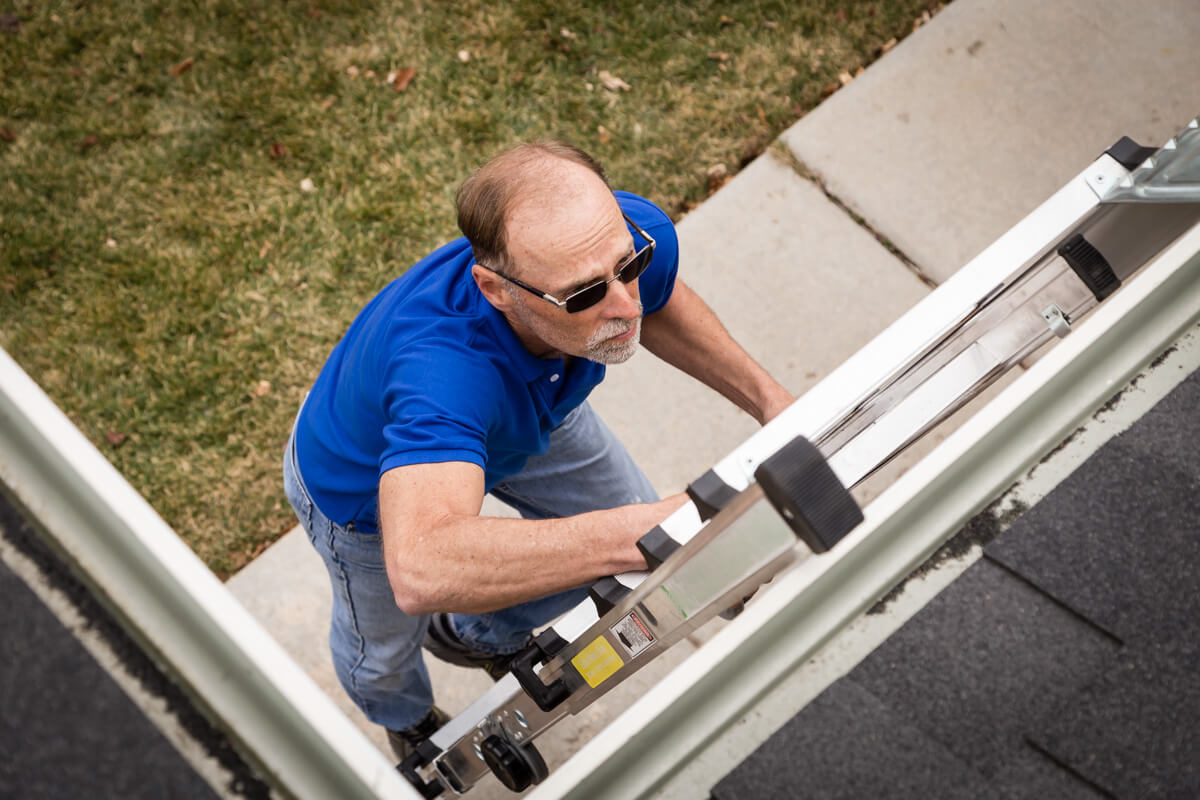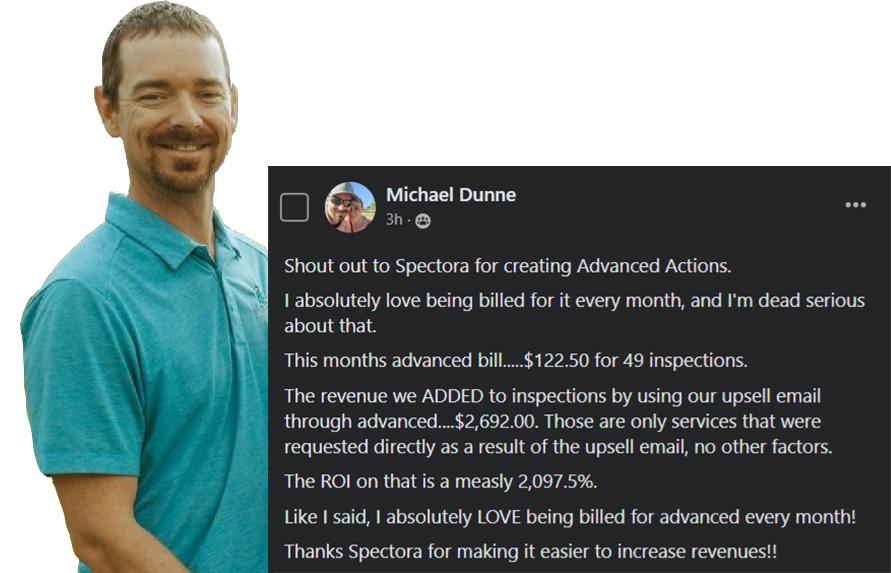 Increase Revenue with Automated Upsells
Intelligently upsell your ancillary services through Actions, our rule-based email and text system that immediately gives you a return on investment.
Grow your business faster.
Spectora Advanced is a suite of tools that helps inspection companies scale up their business. Schedule more efficiently, upsell automatically, automate communication, and much more.
Spectora Advanced serves as an optional add-on to our base software and costs an additional $3.00 per published inspection. You get to choose whichever features you want to use.
We offer free one-month trials to test out the Advanced toolset. Use all the inspections you want with no limits or feature restrictions.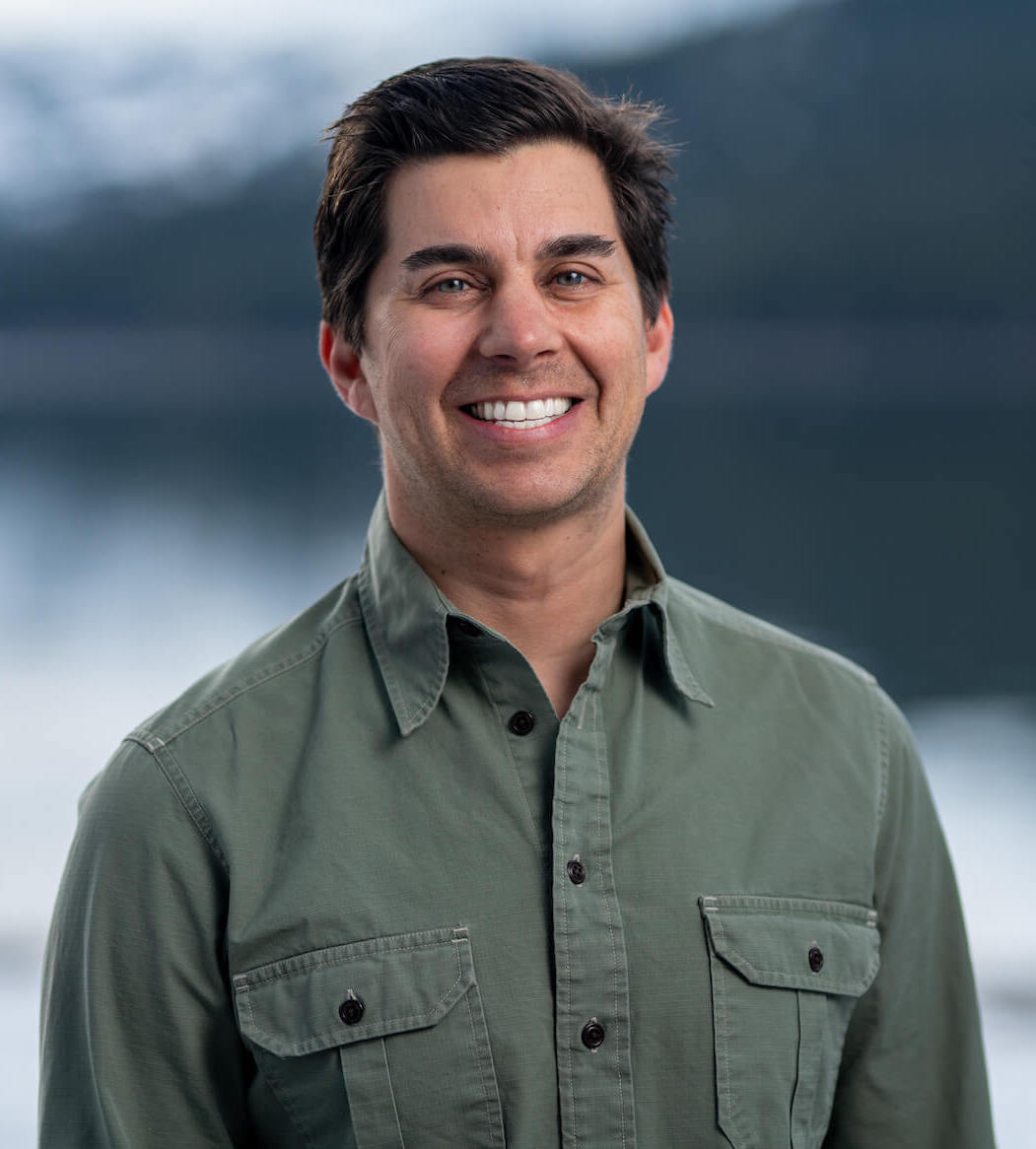 Automation on steroids.
Actions allows you to create unlimited and highly customizable automated emails, texts, and webhook calls based on custom rules. The possibilities are endless, including:
Upsells
If a client didn't book an add-on service, you can automatically send them an email or text message. Add an average of $76 per inspection in ancilliary services!
Contractor Notices
Automatically send 3rd-party contractors an email or text when you need them. For example, everytime a sewer scope is added your sewer guy gets notified.
Service-Specific Automation
Different services can have different automated emails and text messages. For example, on a "New Construction Inspection" you can add an 11-month follow-up reminder to schedule a re-inspection.
Smart Reminders
Set custom rules for certain emails and texts. For example, only send a reminder text if the client hasn't signed your contract or paid you yet the day before an inspection.
Internal Notifications
Let your inspectors know when they get assigned a new inspection so they don't need to keep checking their calendar.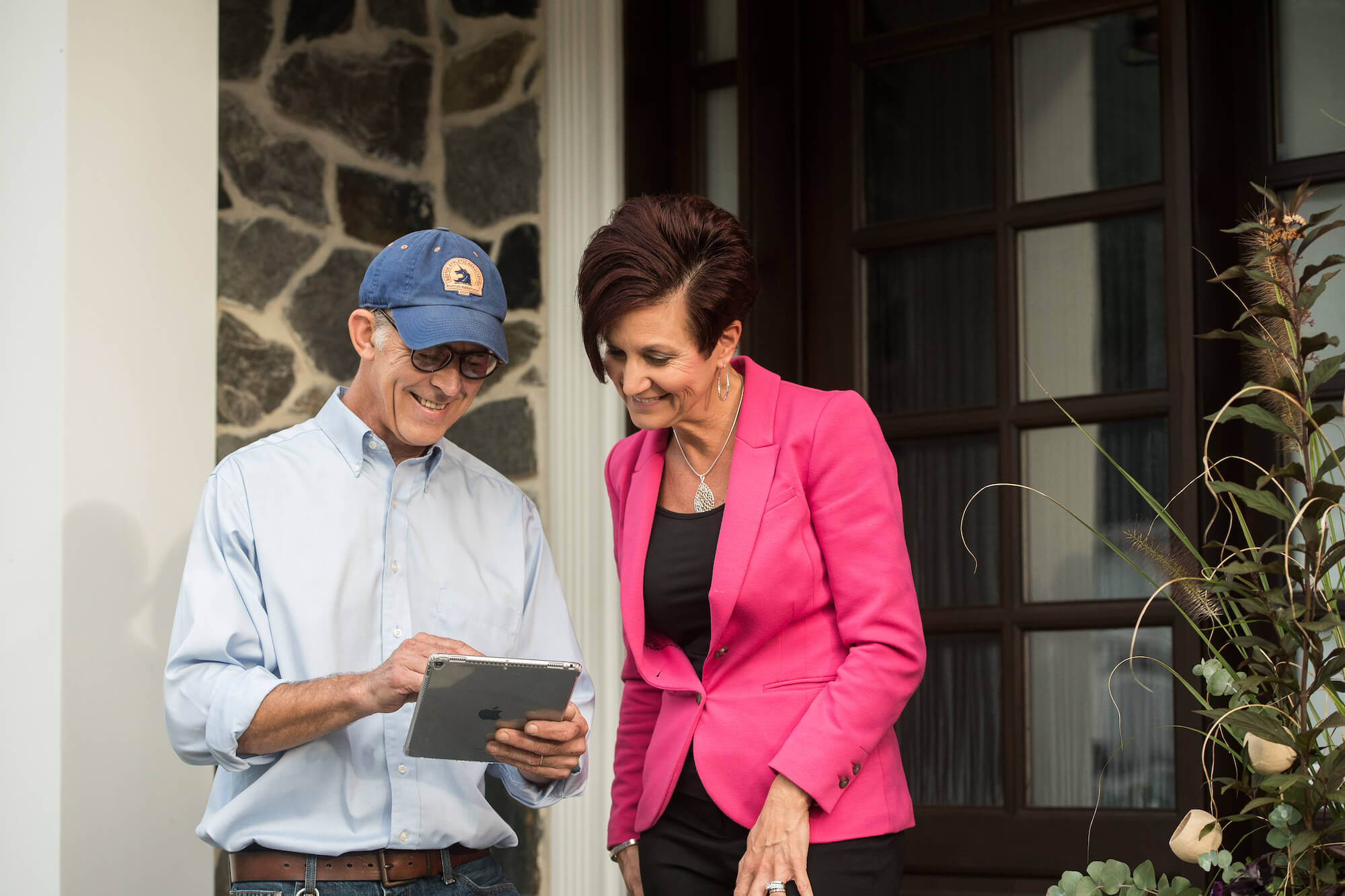 Categorize your contacts.
Actions can be customized even further by adding customizable tags to clients and agents. For example:
Repeat Agents
Agents you frequently work with can get a different set of email & text message reminders than the agent working with you for the first time.
Investors
Investors often have different needs than a family buying their next home. Give them a different set of automated actions.
First-Time Home Buyers
Know it's a client's first rodeo? Give them extra love with an email sequence offering more education and knowledge.
Get your team paid.
Create rules to determine what you pay your inspectors, whether flat rate, percentage, or percentage-after-deduction. We'll do the math and give you easy reports every pay period.
By Service
If you have different pay splits for each service we have you covered - just decide what each service pays to the inspector.
By Inspector
Additionally, you can add overrides for each inspector, allowing you to give raises to your loyal inspectors over time.
Payroll Reports
Payroll is now easy - select the dates and see a full report of pay splits, including which inspection they came from, the payment method, and how the split was calculated.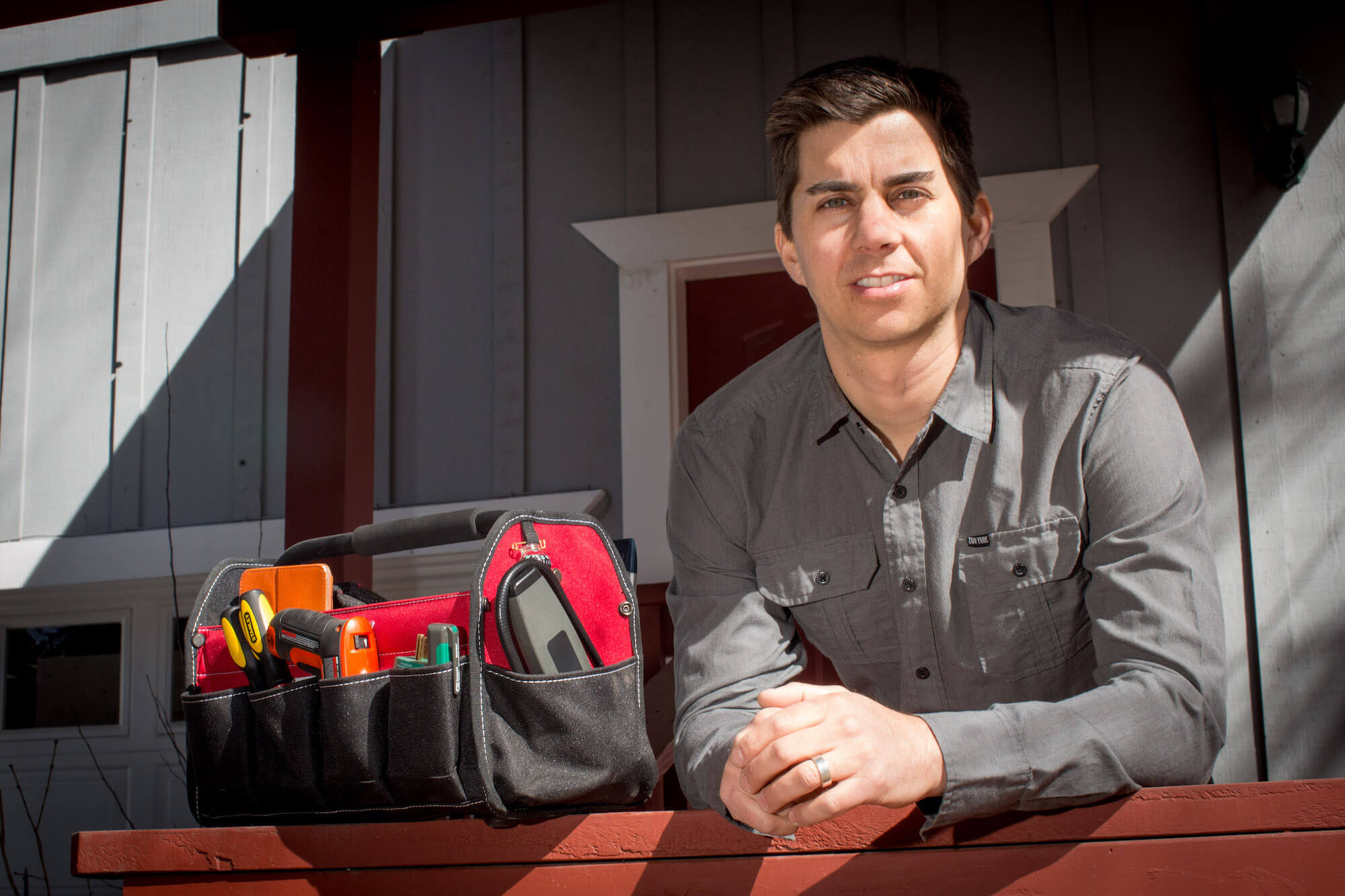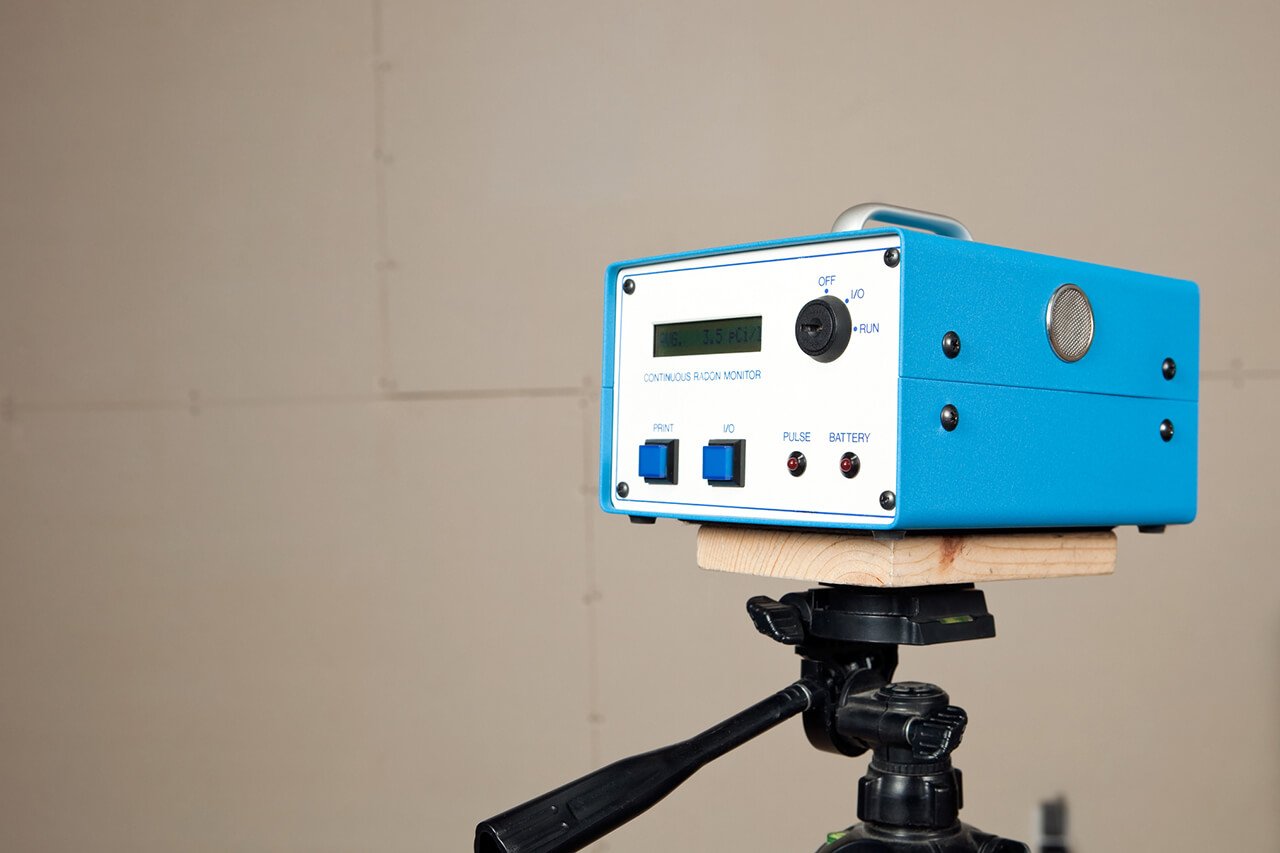 When you're doing more than just home inspections.
Link a separate calendar event directly to an inspection, allowing you quick access from the web and mobile app. See all an inspection's associated events in the Inspection Details and assign pay splits for certain events. This can be used for:
Radon Drop-off / Pick-up
Know when you need to drop off and pick up your equipment. Assign the event to a different inspector than is doing the main inspection.
Water Tests
Pick up and drop off water samples.
The right inspector. Every time.
As you add more inspectors and more services, not every inspector can perform every service. Spectora Advanced allows you to specify which inspectors can perform which services, keeping scheduling efficient.
Online Scheduler Accuracy
The Online Scheduler will intelligently assign inspectors that can perform the primary service being requested or, optionally, all services being requested.
Office Staff Warnings
When your office staff or call center is trying to schedule an inspector that cannot perform the requested services, your team will see warnings to prevent bad assignments.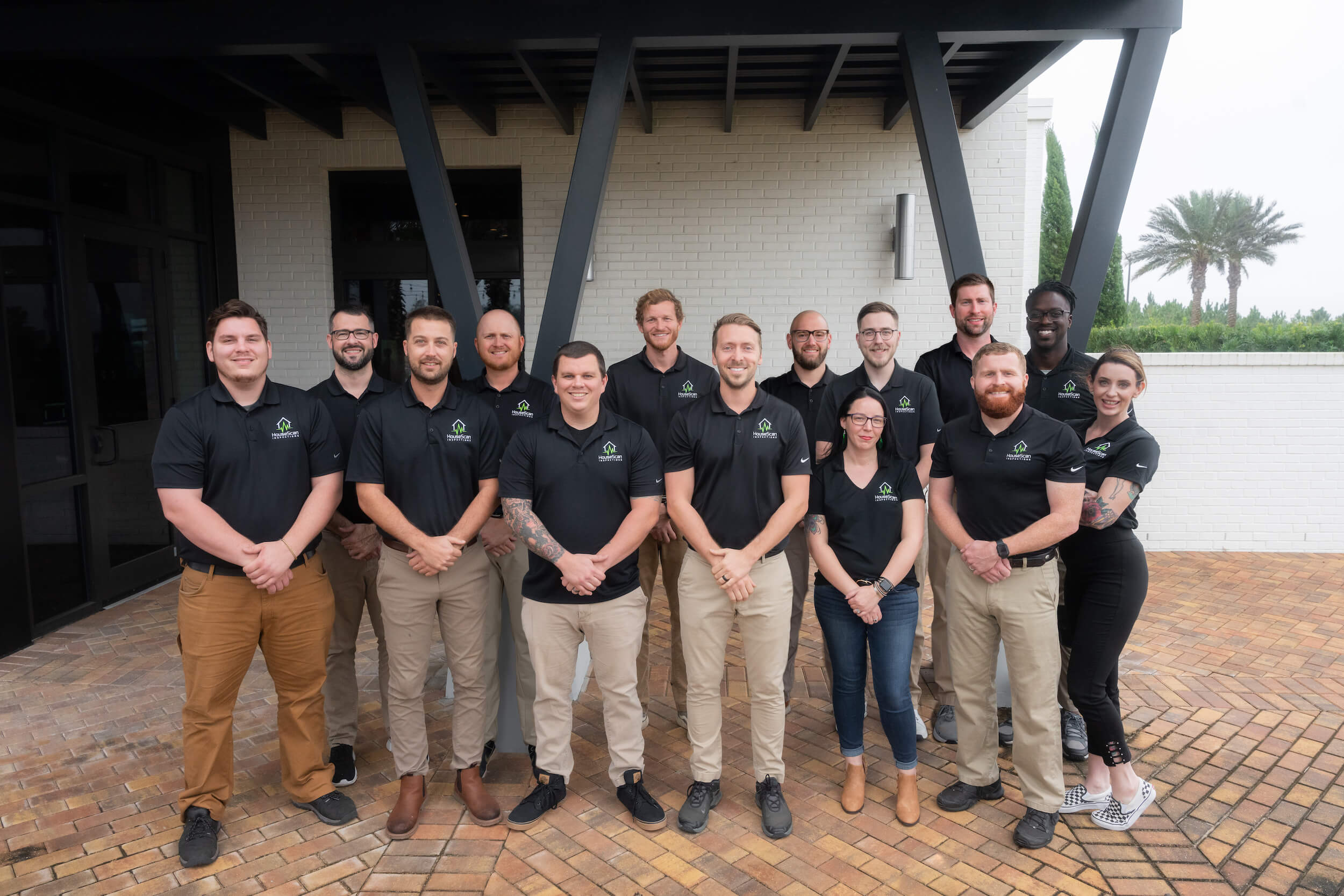 Minimize drive times.
As your team grows, you must optimize efficiency by having certain inspectors operate in certain geographic areas. Service Areas allows you to draw boundaries for each inspector on a map, allowing your Online Scheduler to assign the right inspector every time.
Maximize efficiency
The Online Scheduler will intelligently offer only inspectors that work in the service area. If you auto-select inspectors, the closest inspector in that service area will be chosen to minimize drive times.
Alert Office Staff
When your office staff or call center is trying to schedule an inspector outside his service area, your team will see warnings to prevent bad assignments.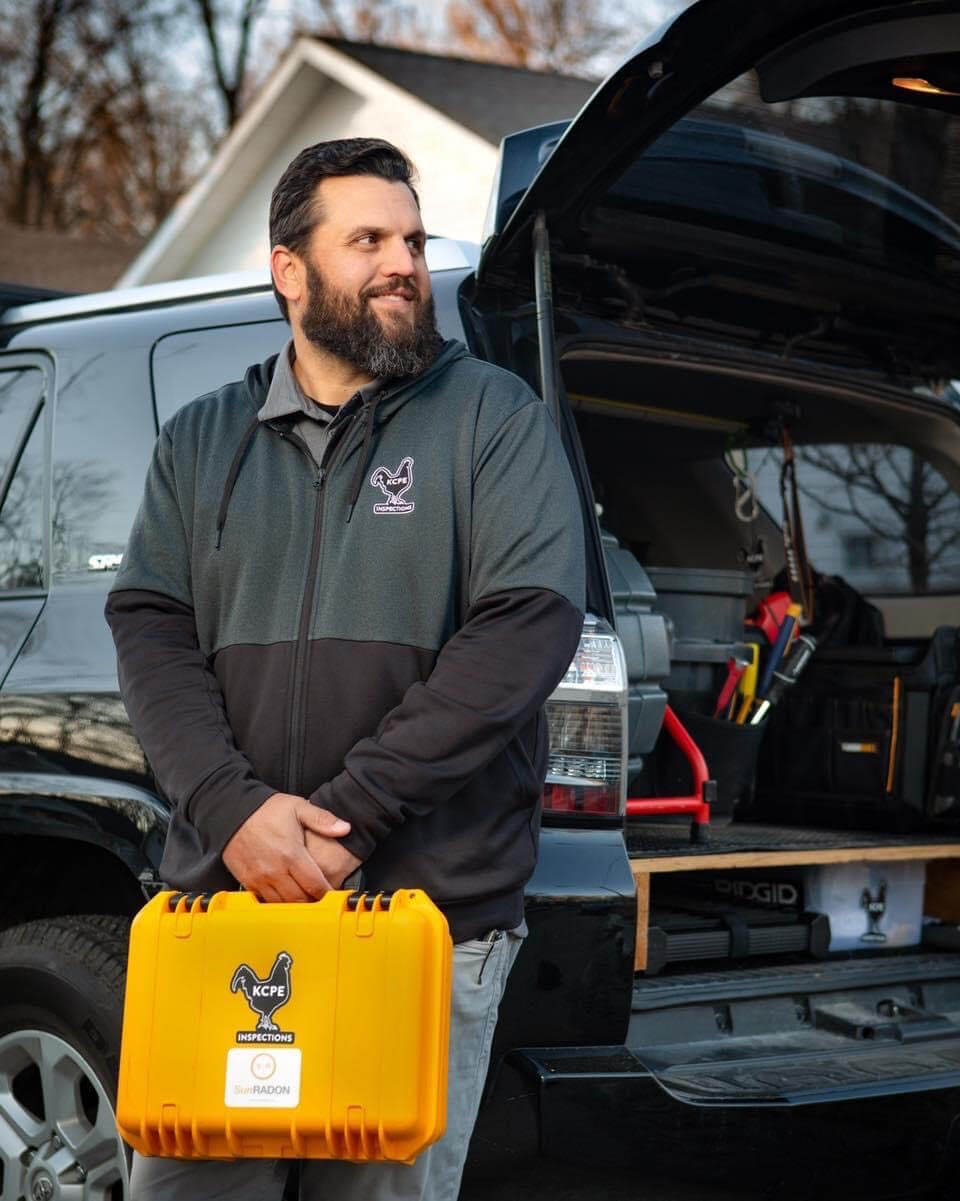 Make better decisions.
Advanced data visualization and reporting to help you make business decisions based on real data.
Business Intelligence
Create custom dashboards showing you the data you need to make intelligent business decisions. You can create graphs and charts for any data you want, such as "Revenue By Inspector", "Inspections By Zipcode", "Top Agencies for the Past Year", "Revenue By Service", or anything else you can think of!
Prebuilt charts/graphs
We have created dozens of the most common charts, graphs, and displays to help you quickly set up your dashboard.


Spreadsheet Exports
Any data can be exported into a CSV spreadsheet easily.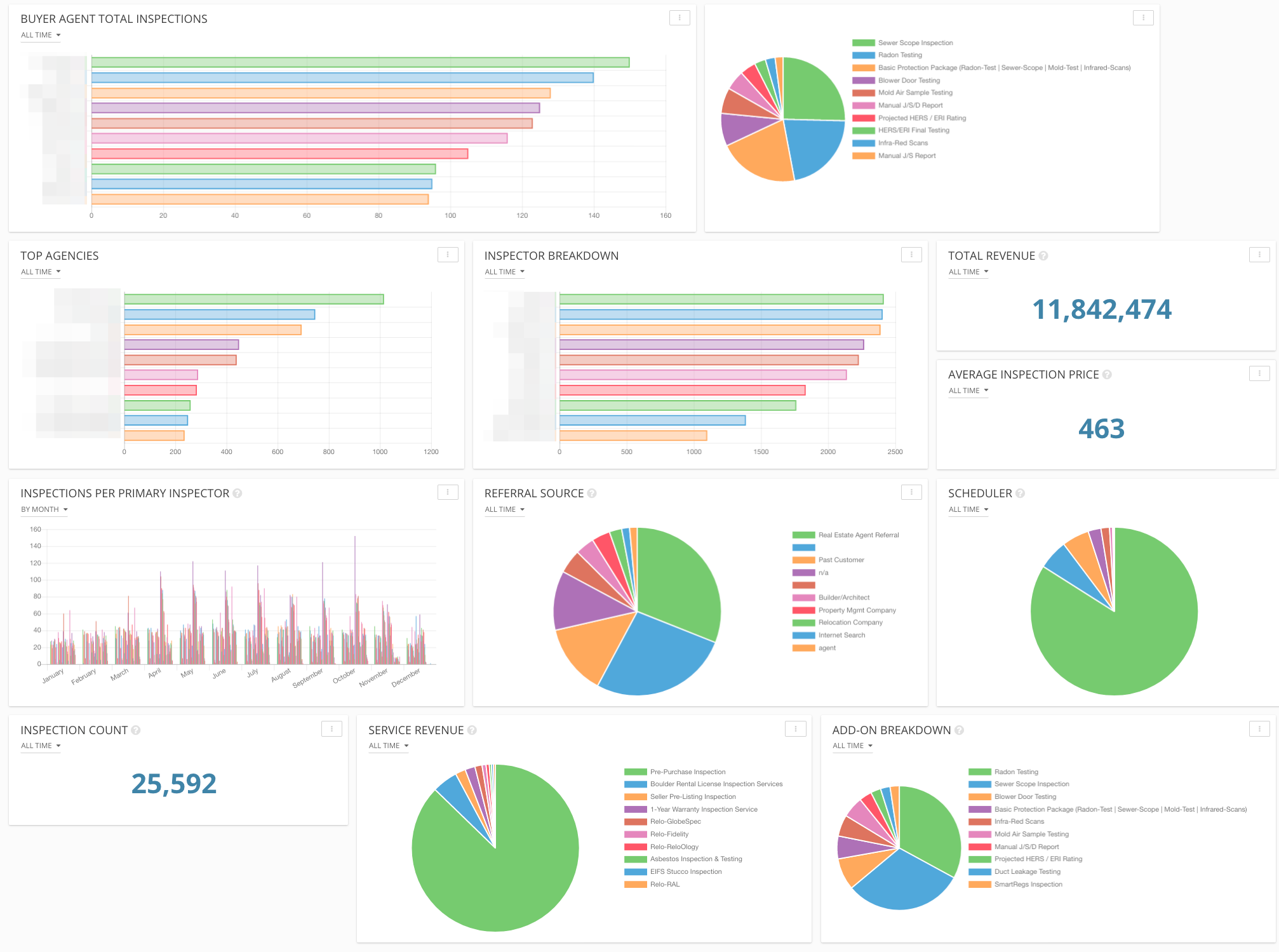 What Customers Are Saying
Inspection companies from the one-man-shop all the way up to the largest companies in the industry are trusting Spectora Advanced.
"Do I want to add a team member to do all these functions? In the end the Advanced platform is
much more affordable

."

Brit Coffman, Owner
Who should use this product?
Is this a replacement for ISN?
Why is this an add-on product?
What counts as a billable inspection?
I only need a couple of the features. Why do I have to pay for them all? Why not have tiers?
Will you continue adding new features to the base Spectora platform?
Get a personalized demo.
We offer free one-month trials to test out the tools - use all the inspections you want, with no limits or feature restrictions. You can test the new Actions side-by-side with your current automated emails (only using on mock inspections, for example, or per-inspection.)
Want to learn more first? Set up a demo of Advanced tools with our team!