Your One-Stop Shop For Home Inspection Software
Save Time. Make Money. Improve Efficiency.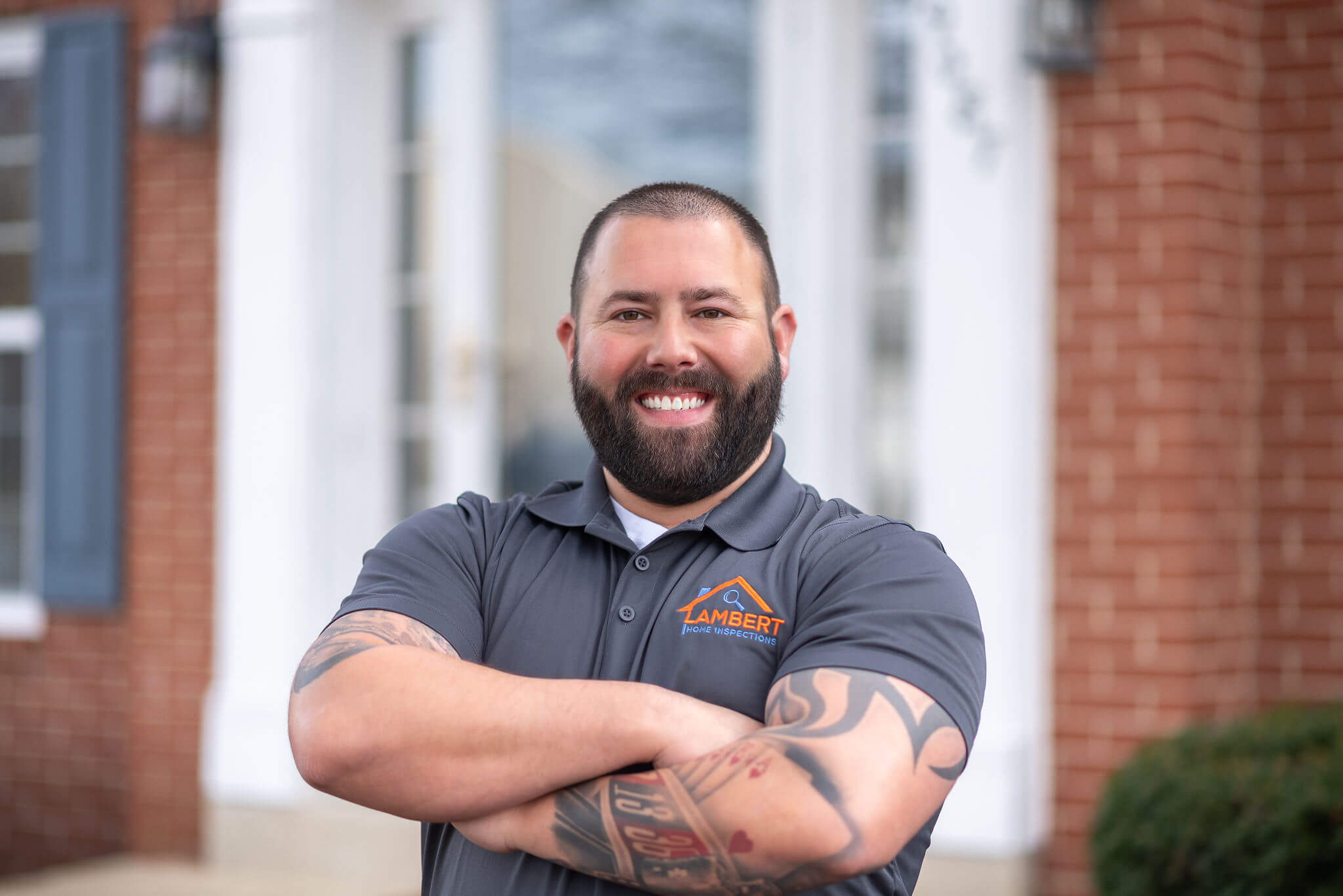 All the tools you need to grow your business.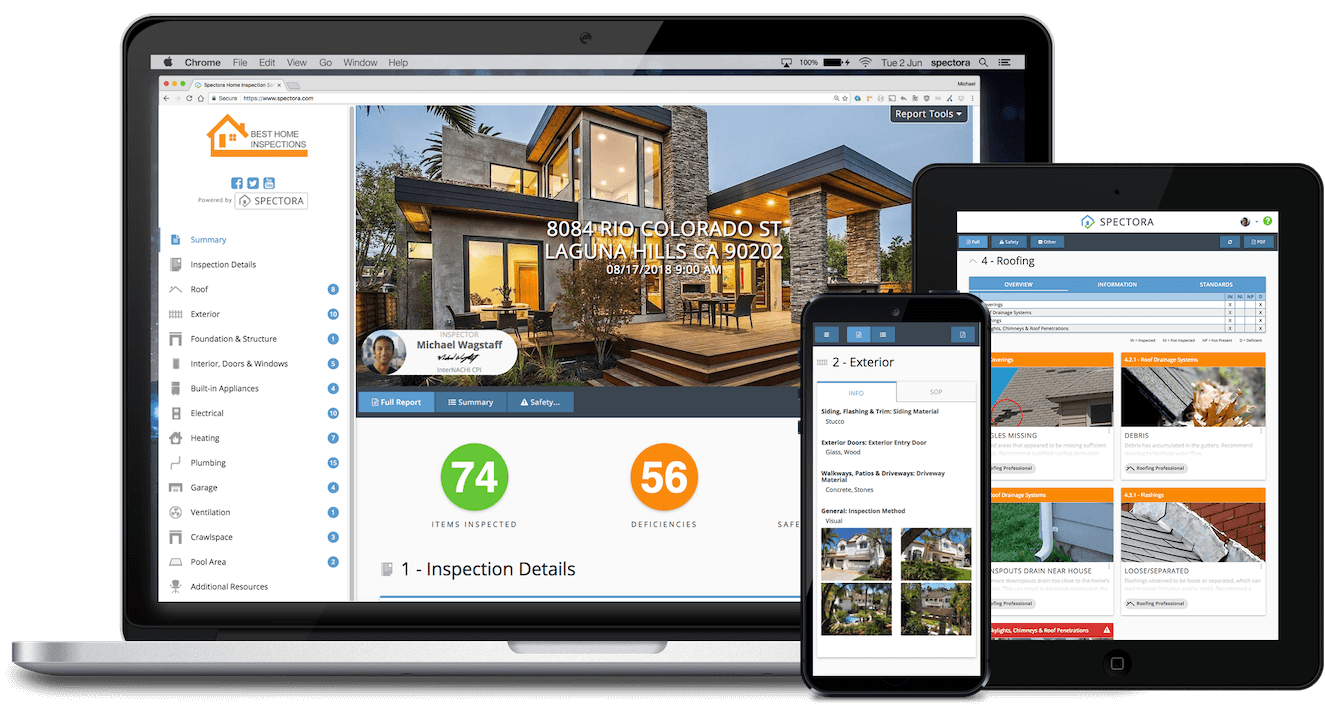 Make an impression.
Deliver same-day reports that are easy to read. Our interactive web-based reports emphasize what's important with a clean layout, easy navigation, and tools to make your agent's life easier like our Repair Request Builder. Provide the modern experience today's market demands.
Web-based and PDF versions
Get time back every day.
Use the fastest and easiest software on the market. We've created the industry standard in usability and intuitive design.
We minimize how many taps it takes to log a deficiency. High-contrast text for readability on a sunny roof and large tap targets to avoid fat-fingering are just a couple things that show we're always thinking about how to make your life easier.
Complete stunning reports in record time, even publishing on-site, with Spectora on iPhone, iPad or Android devices.
Your entire schedule in one place.
Our systems handles all your scheduling, ensuring you never get double-booked and you always have time to finish the job. We offer a scheduling widget that you can plug into any website so clients can book you hassle-free. We even integrate with Google Calendar so you never get booked on your day off.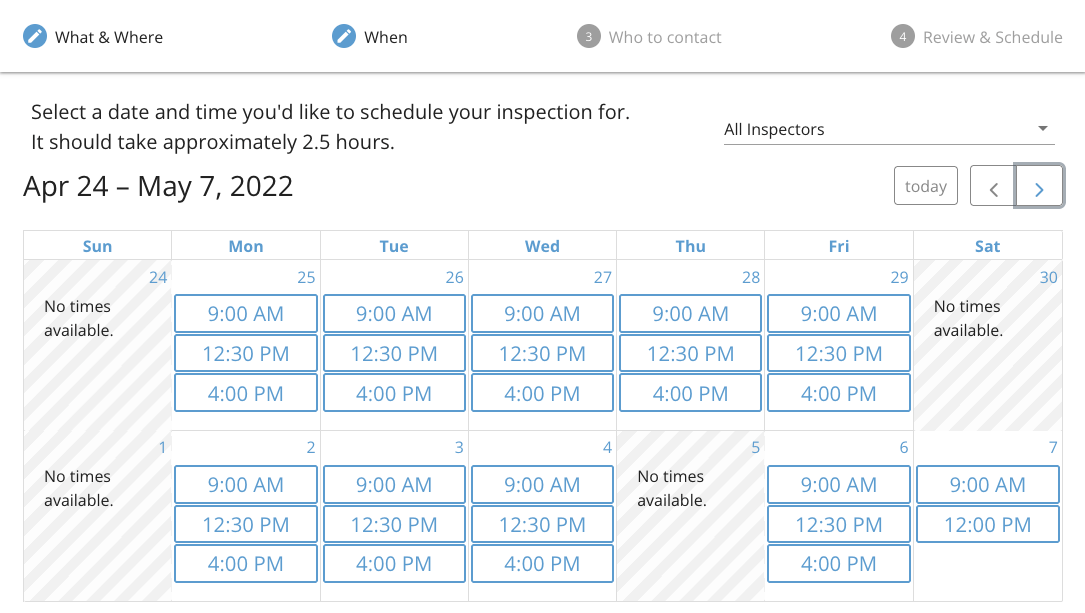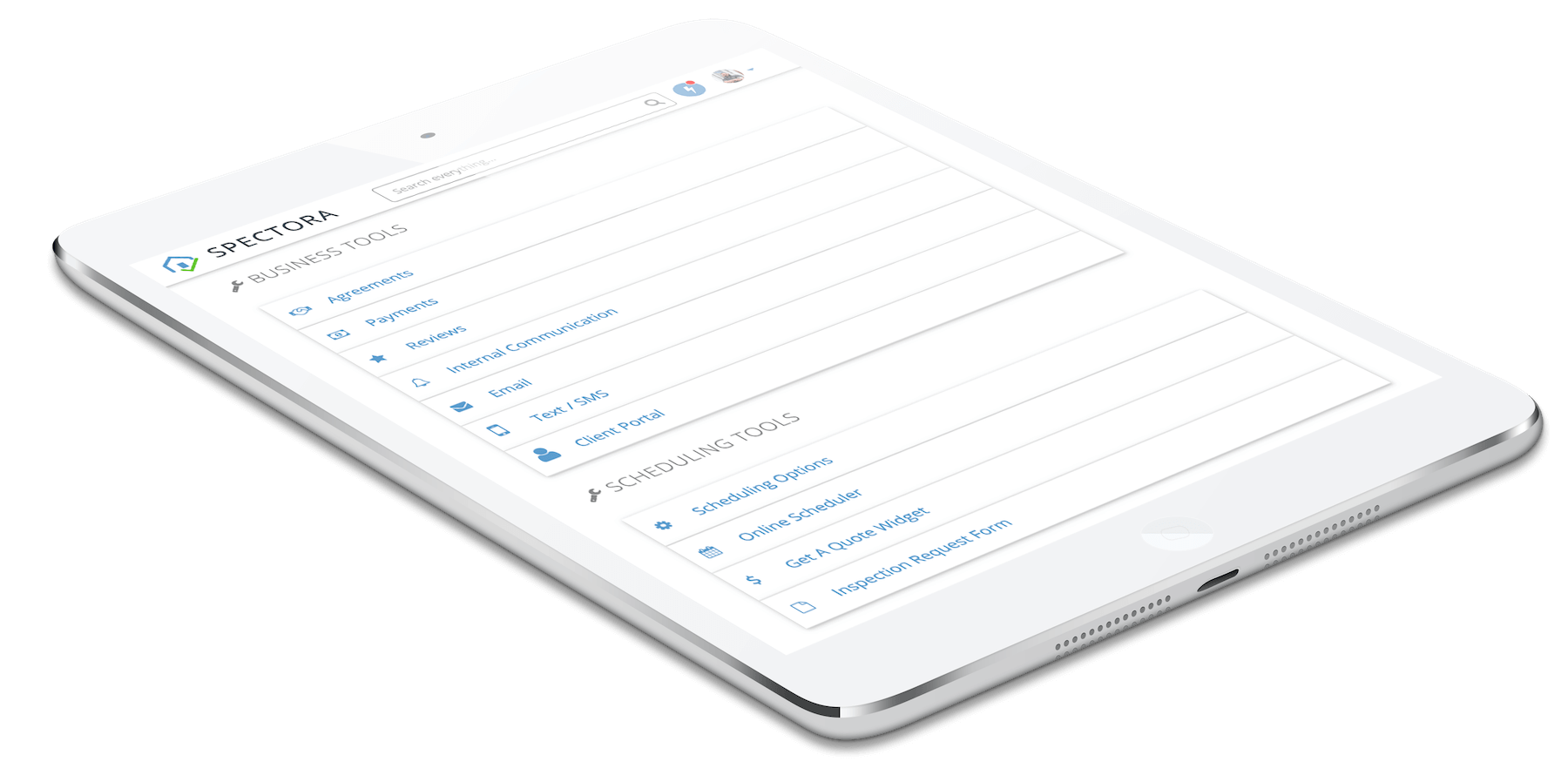 Run your business like a pro.
Run every aspect of your business on one platform. Set your services and pricing, collect payments, and get contracts signed. Access all your contacts and data. We'll even automatically track your mileage so when tax season rolls around, everything you need is neatly organized and ready for you.
Spend your time where it matters most.
Our software automates every repeat task in your business, includes scheduling confirmations, inspection reminders and automated follow-ups to get reviews. We even lock the report until you're paid and the contract is signed so you'll never have to hound clients again.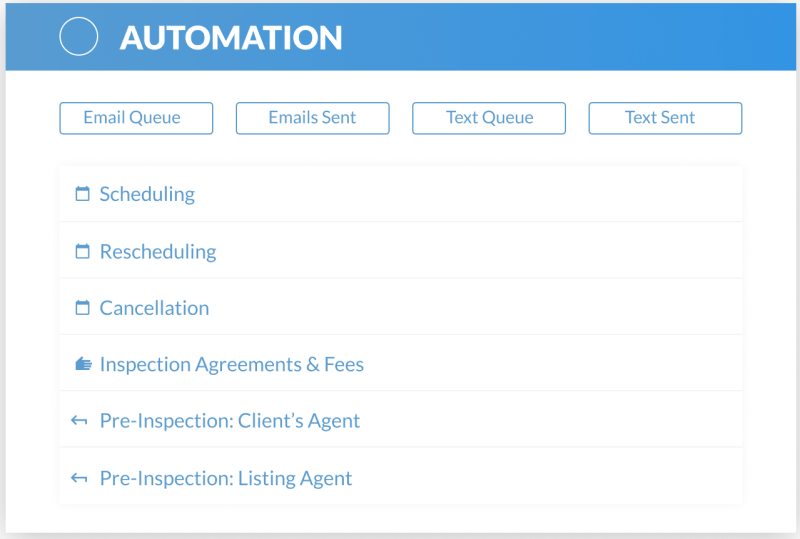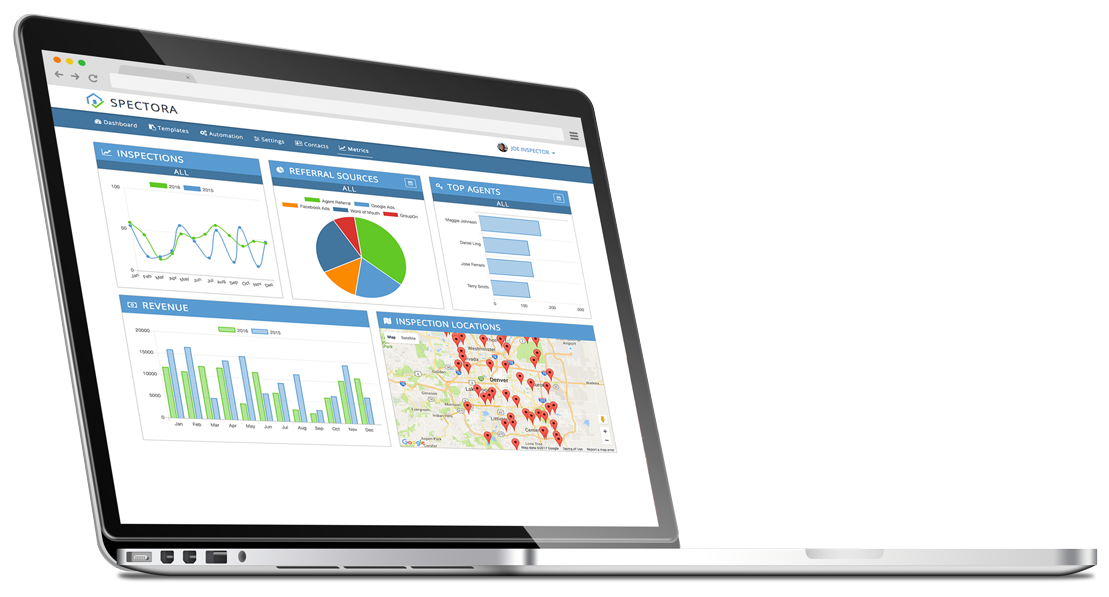 Make better decisions.
Information is key to growing a successful business. We'll show you your revenue sources, track where your customers are coming from, and allow you to create custom charts so you can track what's important to you.
Connected to everything you need.
Our system connects to Google Maps for routing, Google Calendar for scheduling, Quickbooks for accounting and much more. You can even use Zapier to integrate with anything. We ensure all your platforms are seamlessly connected to make life easy.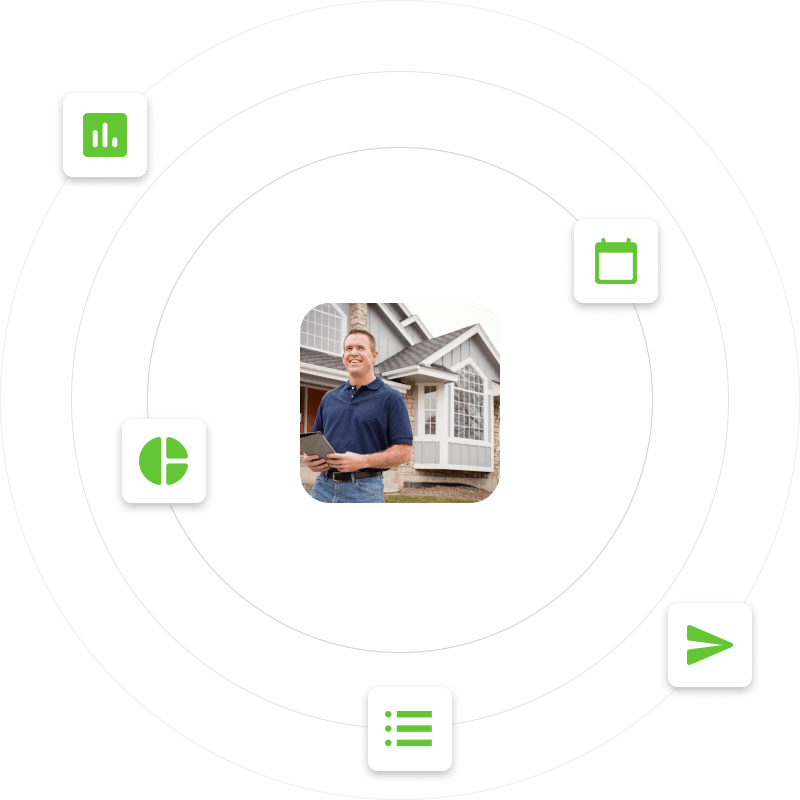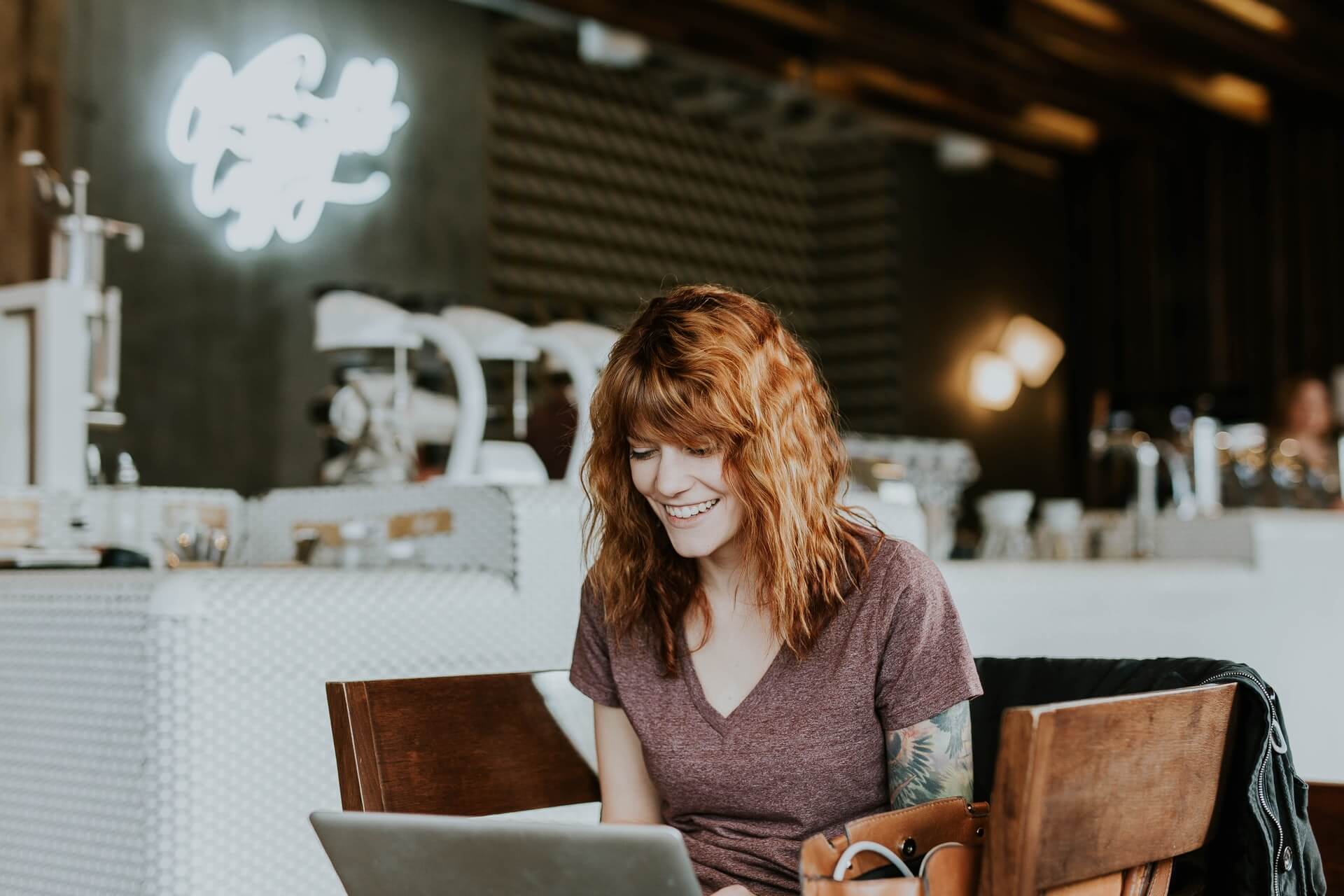 We're your on-call tech team.
You will always talk to a real person when you message or call, avoiding the bots and automated responses that never really answer your question anyway. We offer personalized on-boarding and live support seven days a week so you're never left in the dark.
39-second average response time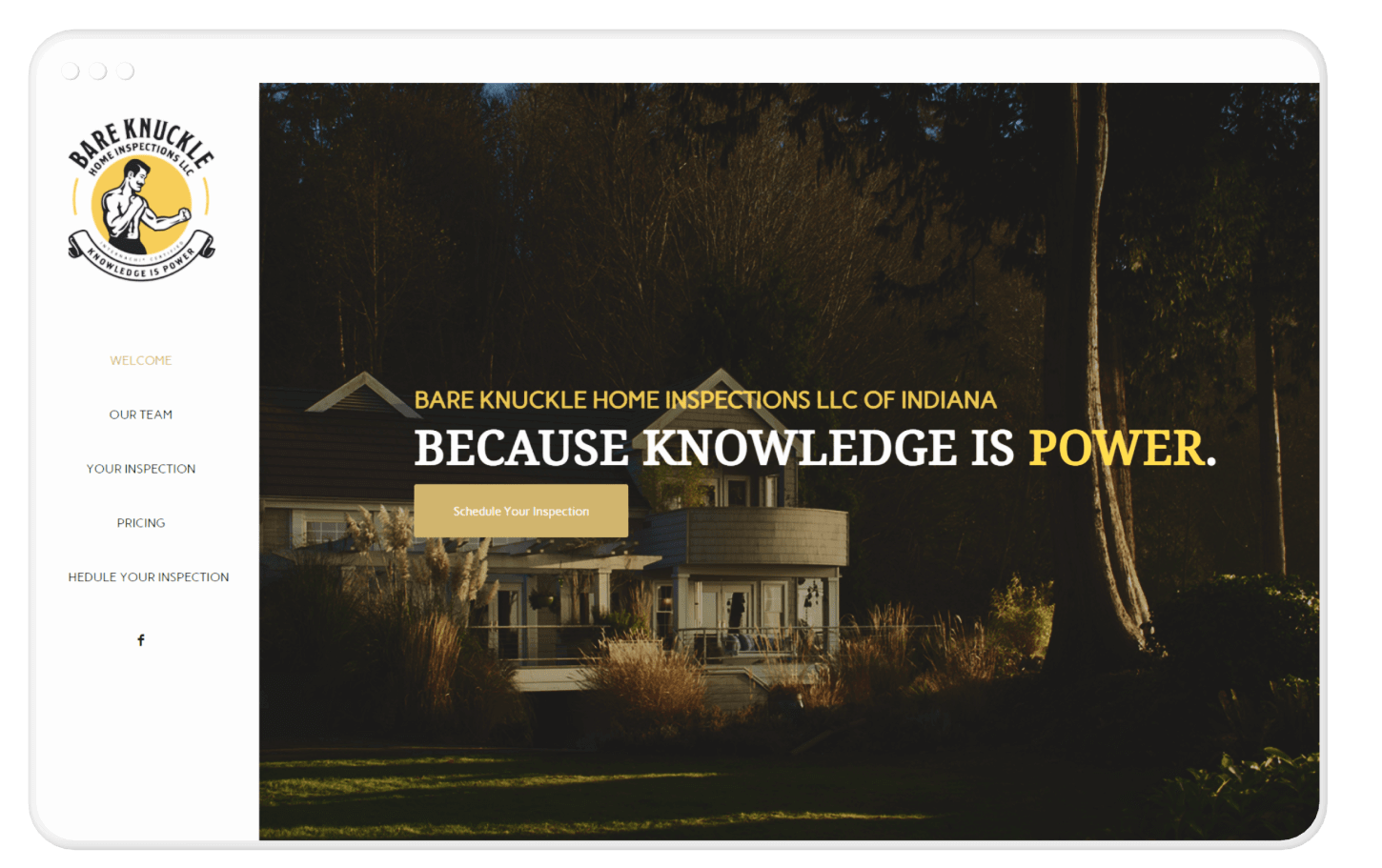 Make your website reflect your professionalism.
Spectora builds stunning custom websites that turn visitors into customers. We build your website to be fast, clean, and SEO-optimized so your customers can find you. Learn more.
The fastest, easiest, most advanced home inspection software on the market.
Inspectors see our hundreds of 5-star reviews and think "this is too good to be true." Shortly after that they usually tell us "I wish I would have switched to you guys way sooner!"
Our cutting edge yet easy-to-use technology will help you manage and grow your home inspection company while being able to enjoy life outside of work. How will you use your extra time every day?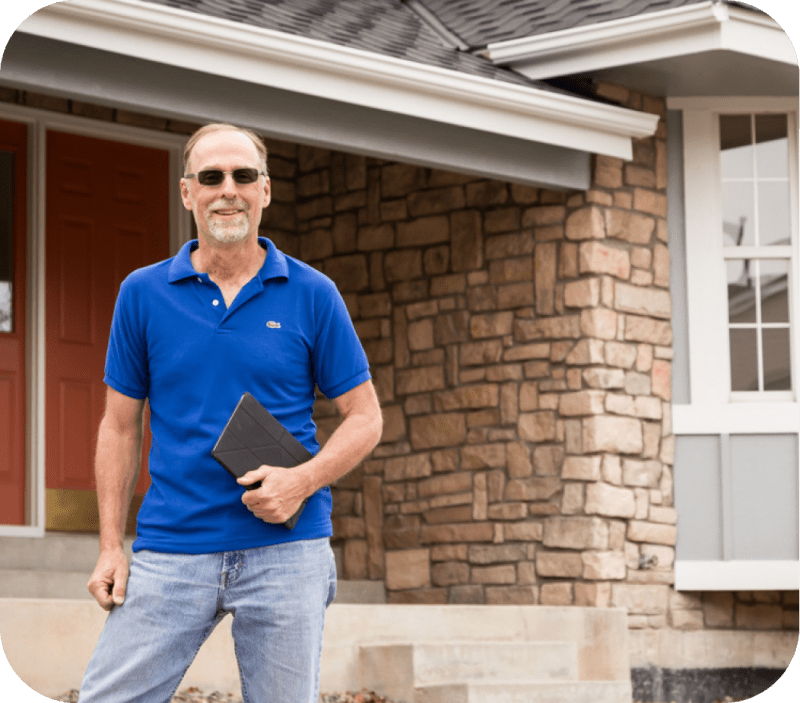 Don't settle for anything less than the best.
Spectora provides the tools and resources you need to save time, increase your revenue, and grow no matter what stage your home inspection business is in. Try it out now with no-commitment, no-time-limit, 5 inspections free trial.