New home inspectors need an edge.
Spectora has everything you need to get your home inspection business off the ground.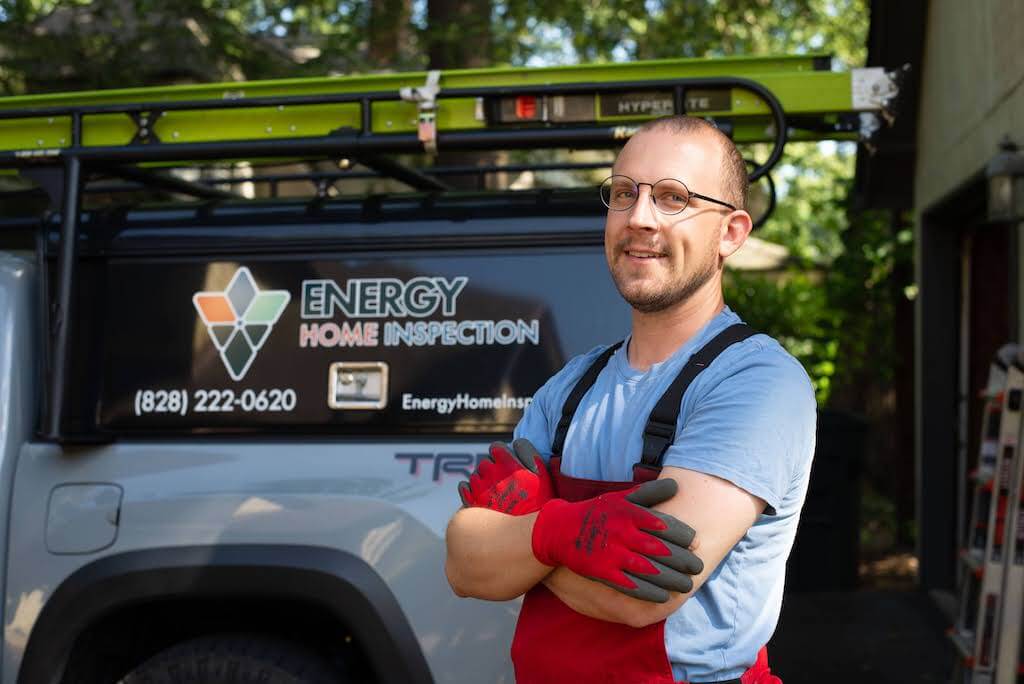 60% of new inspectors go out of business in their first year.
Spectora users are twice as likely to survive their first year. Read on and you'll understand why.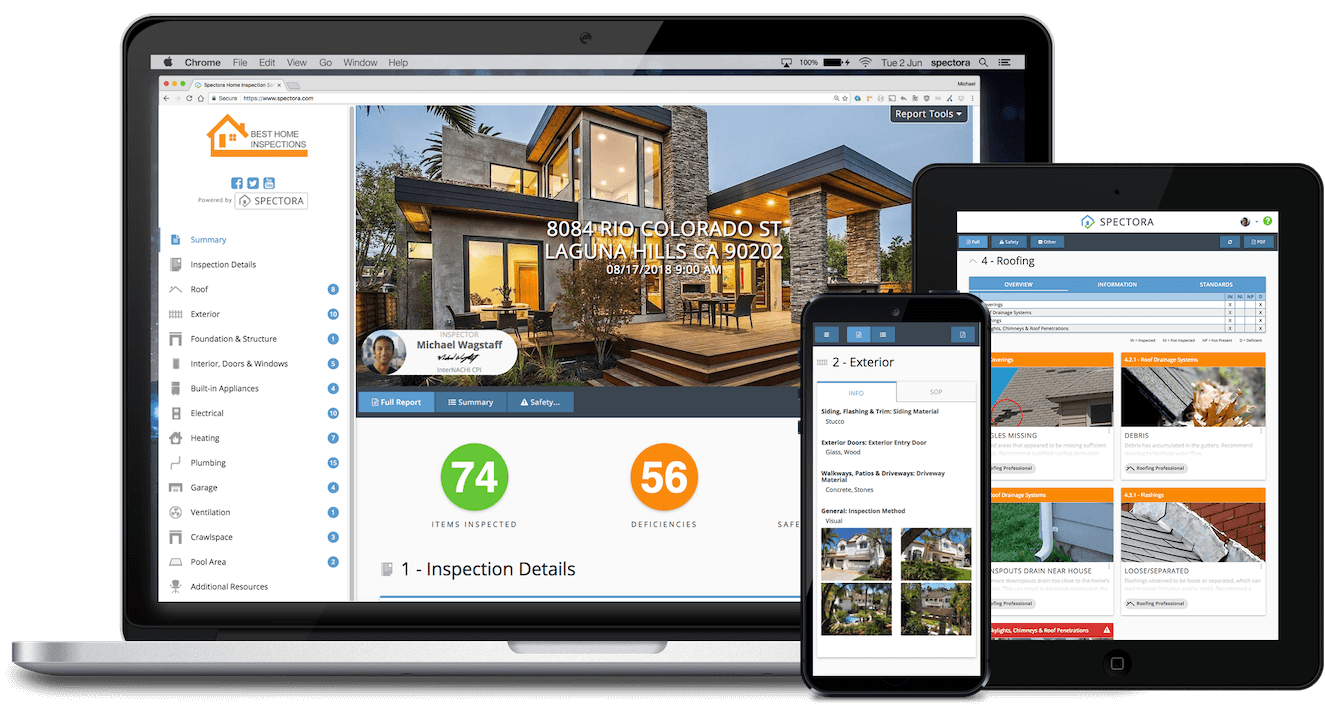 Make an impression.
Show that you're a professional inspector by using the best tools in the business. Agents love our reports since they help them do their job faster with tools like the Repair Request Builder. Home buyers find our reports understandable and easy to navigate.
You'll also get business and scheduling tools in our all-in-one software, making it easy for clients to schedule online and get automatic email and text message confirmations and reminders. We'll even automate getting reviews with scheduled follow-ups, helping you grow your business quickly.
Deliver the modern experience today's market demands with Spectora.
Easiest to learn. Easiest to use.
Focus on inspecting, not figuring out software. Cutting-edge technology and intuitive design make Spectora the best software for new inspectors.
We have dozens of templates prebuilt and ready to use on day 1, which you can customize over time. We have training videos for self-learners and an amazing support team is standing by seven days a week if you want to chat!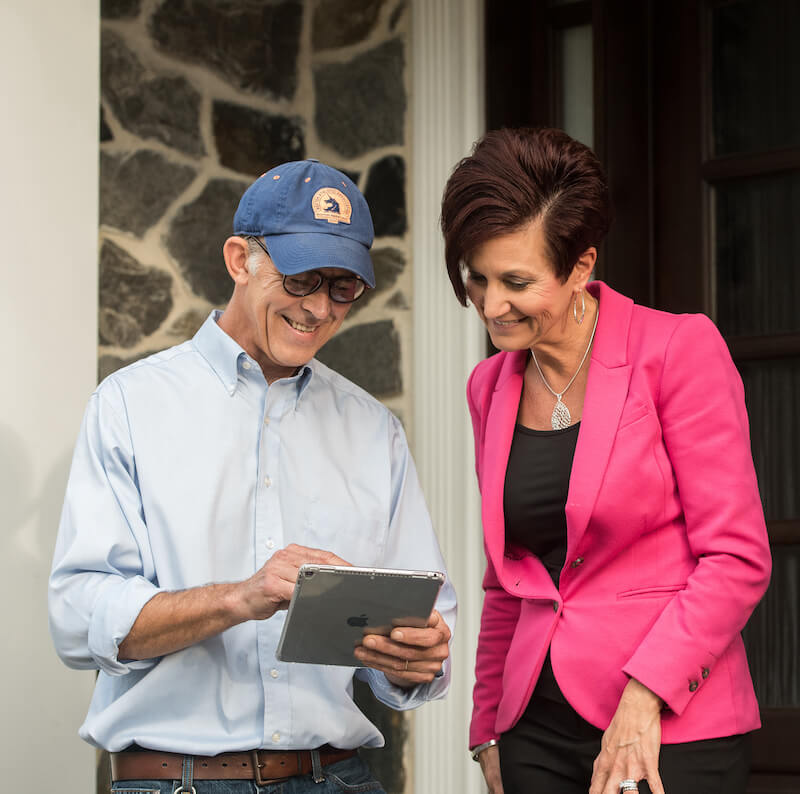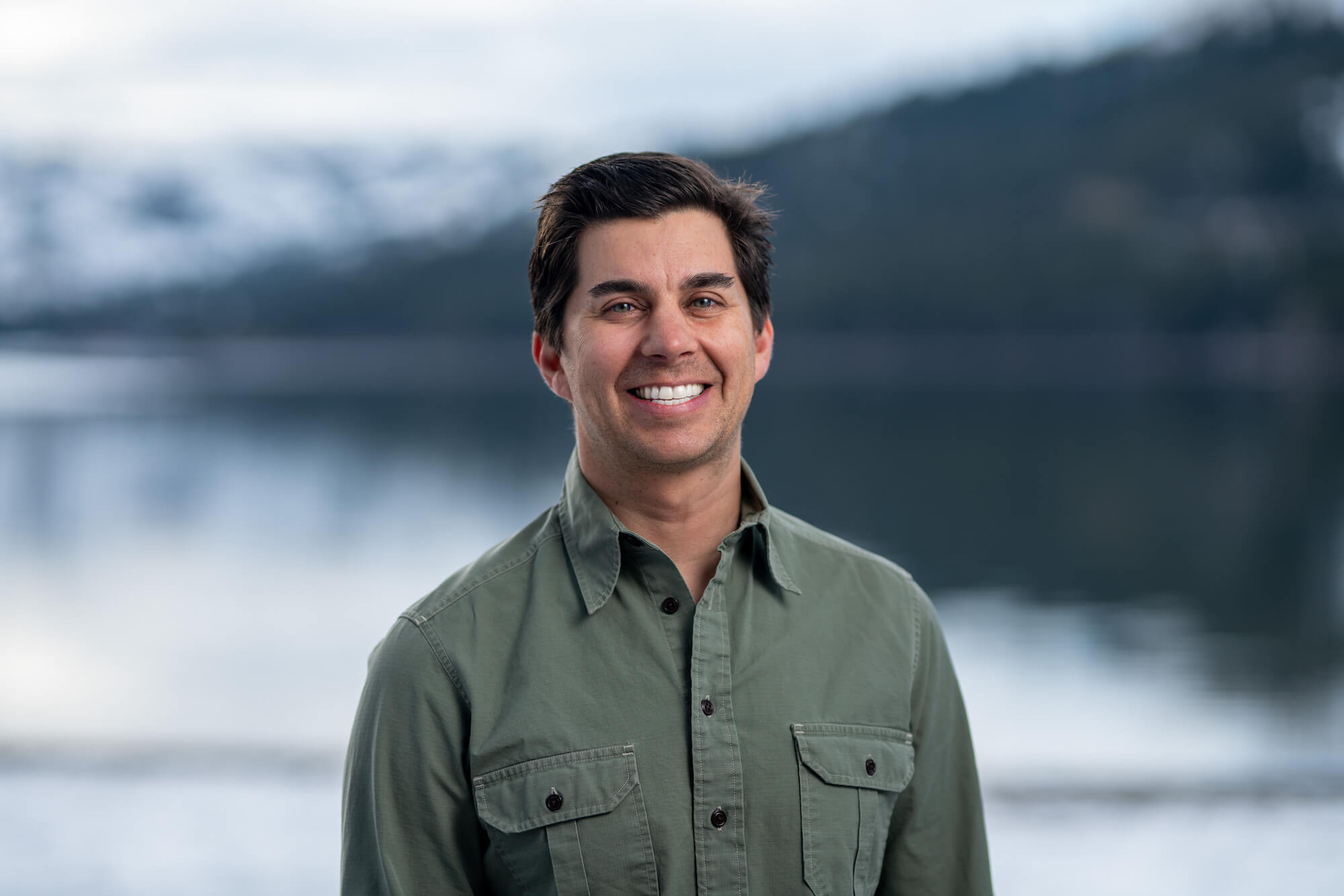 Keep it simple.
Finally, everything you need to run your home inspection business in one place.
Our all-in-one platform helps you create stunning reports, schedule more inspections, and automate your business. Instead of piecing together several platforms, you can rely on our world class team to support you with whatever you need.
We've helped thousands of satisfied inspectors launch their business - we look forward to working with you.
Community matters.
We work really hard to create a welcoming, helpful community that supports one another - especially new inspectors. Our Facebook page is great for learning tips & tricks and our Spectora Spotlight podcast is full of amazing advice from successful inspectors. We also do regular webinars to help you grow your business.
Don't let this be an isolating profession. Join a community that lifts you up!
Start off with the top tools.
Here are just a few of the tools that new home inspectors love about Spectora.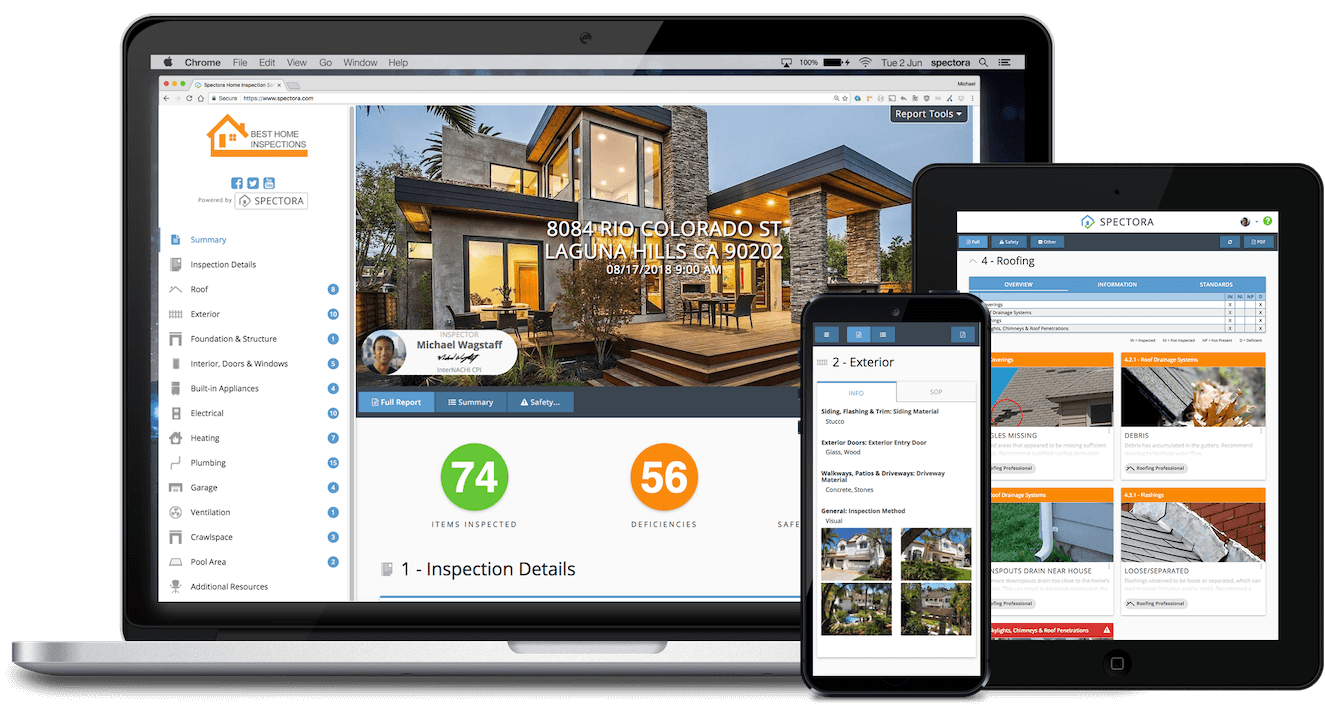 Your product should be as professional as you are.
Our web-based, mobile-friendly, interactive reports are built to impress. Our reports emphasize what's most important to deliver the modern experience today's market demands.
Our reports even help agents do their job with tools like the Repair Request Builder. Home buyers love the smart filters, high-def photos, embedded video, and automated summaries.
Don't deliver long, hard-to-read PDFs. Deliver reports that clients and agents love.
Get started right.
Our Template Center offers dozens of free templates ready for you to use on day one, based off of your Standards of Practice and industry best practices.
All of our templates are completely customizable, allowing you to make adjustments as you go.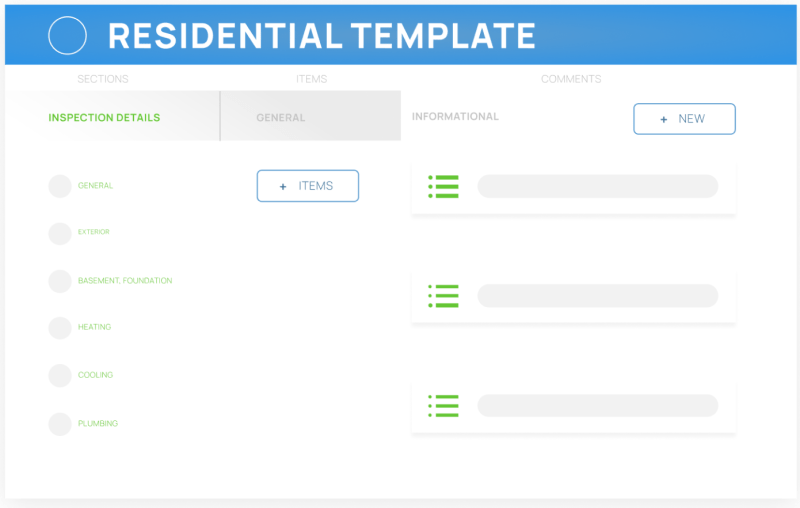 A breath of fresh air.
Our mobile app, your day-to-day companion on-site, streamlines the inspection process and tracks your progress so you stay on track. You can even review your Standards of Practice in each part of the house to ensure you never miss a thing.
Start your new career with the best - an app that is intuitive, efficient, and easy the use.
Everything you need to run your business.
Everything you need to succeed is under one roof and for one price. This means no additional monthly fees and no stitching together a dozen different software programs.
Write reports, schedule inspections, automate emails and texts, collect payments and agreements, and run your back-office with our all-in-one software.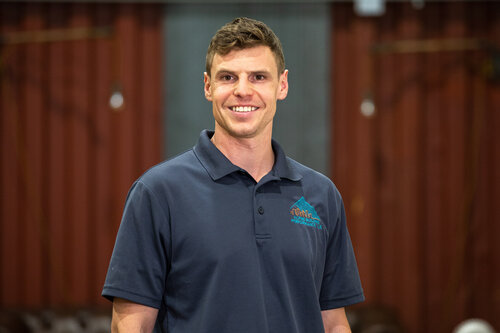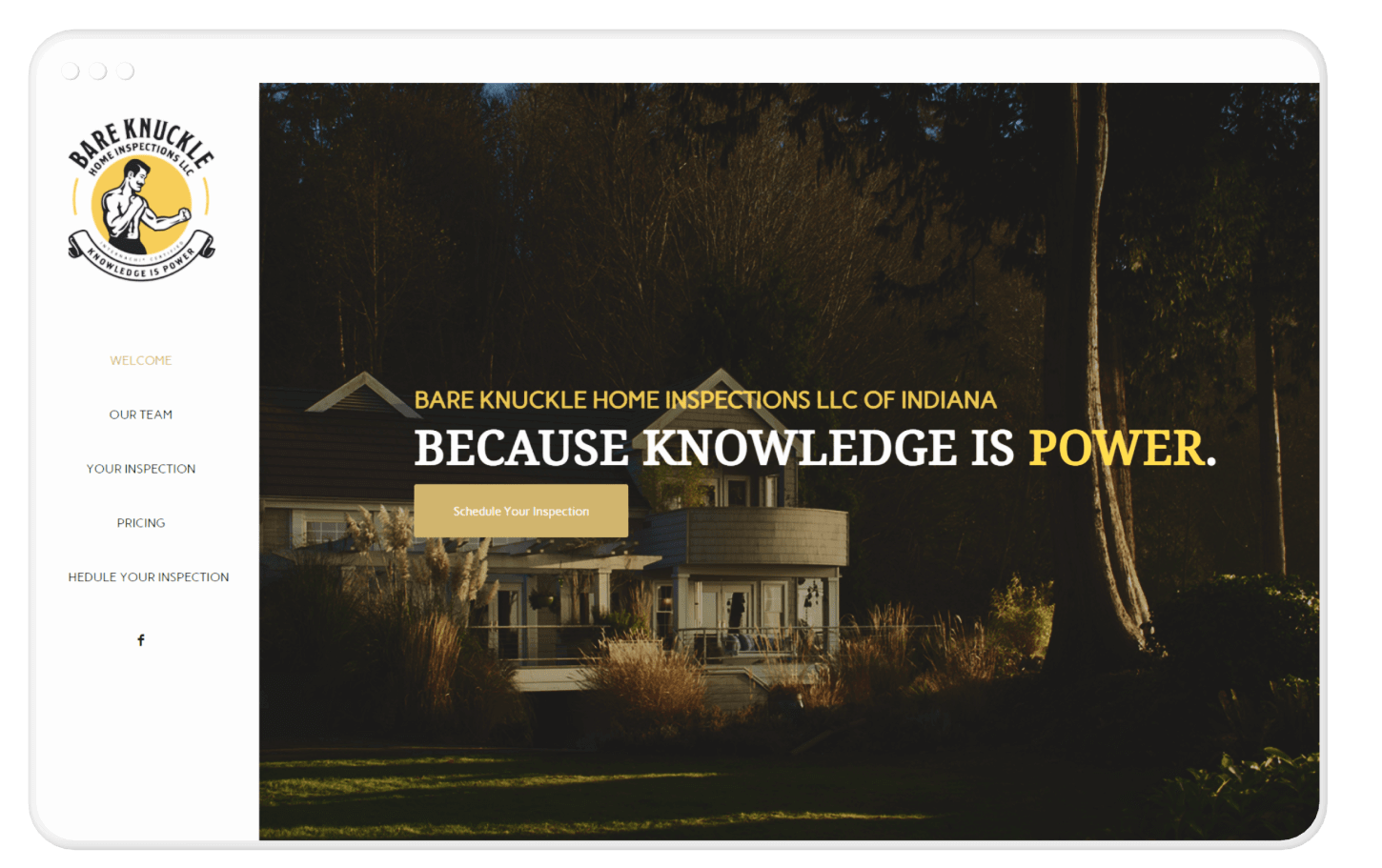 Stand out against your competition.
Your website is your modern day business card, showing you're legitimate and trust-worthy.
We build beautiful websites that help you get more inspections and grow your business.

Don't just take our word for it.
See how these new inspectors launched with business with Spectora.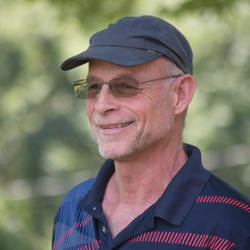 Finally a report that's been designed by people who know what they're doing! It's the best looking report out there. It has a great layout, is user friendly and does not overwhelm the clients or their agents.
Start your business with the best.
We talked to thousand of inspectors over the years. We know what it takes to succeed in this business. We have the tools, the tech, the team, and the community to ensure you succeed.